Newton Running pitched Gatorade in an effort to team up to create 'Fuel The Engine' an interactive campaign and site where users can track their running progress and get nutritional evaluations and recommendations based on their performance.
Users with the largest progress based upon miles and personal goals throughout the campaign were invited to our pop-up training lab in Boulder, CO to learn running performance from top athletes and how to properly fuel the body.
MORE THAN A PAIR OF SHOES
interactive campaign
In 2014 Newton launched a new technology platform for their entire line of shoes. In order to promote that launch Newton created a cohesive campaign from in-store POS to social and digital platforms. In partnership with Leg Work Studio our team created an interactive microsite to bring the product to life all backed by the concept - 'More Than A Pair Of Shoes'. The concept focused on the new ground breaking technology and highlighted the unique Newton tribe and followers.
FIND YOUR RIDE
micro site
In order to help customers select the correct shoe for their needs, Newton created a microsite to display the 3 unique rides within the technology. Users can explore one of three different rides by browsing through videos, images, polls, testimonials, and technology where they can discover a shoe and the brand story.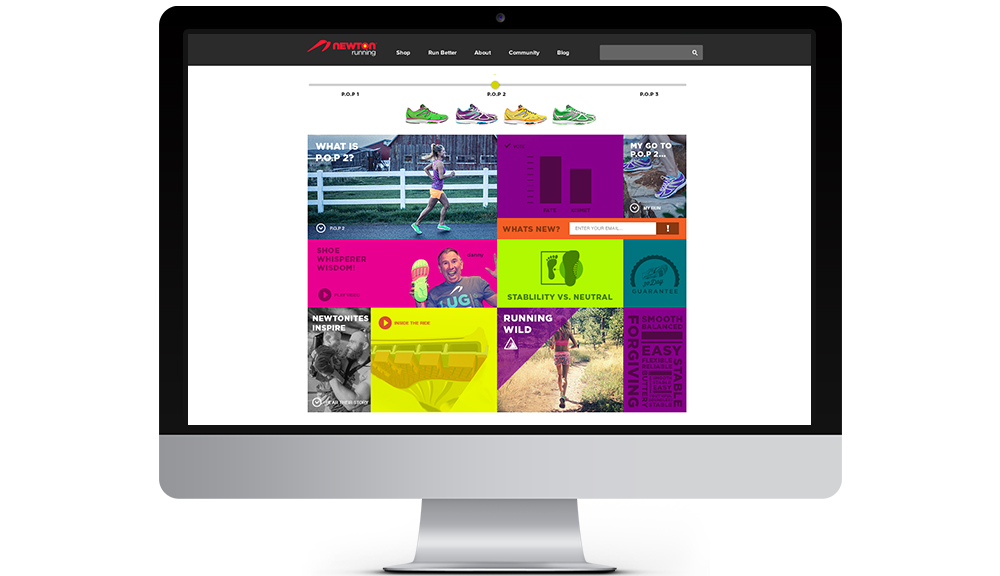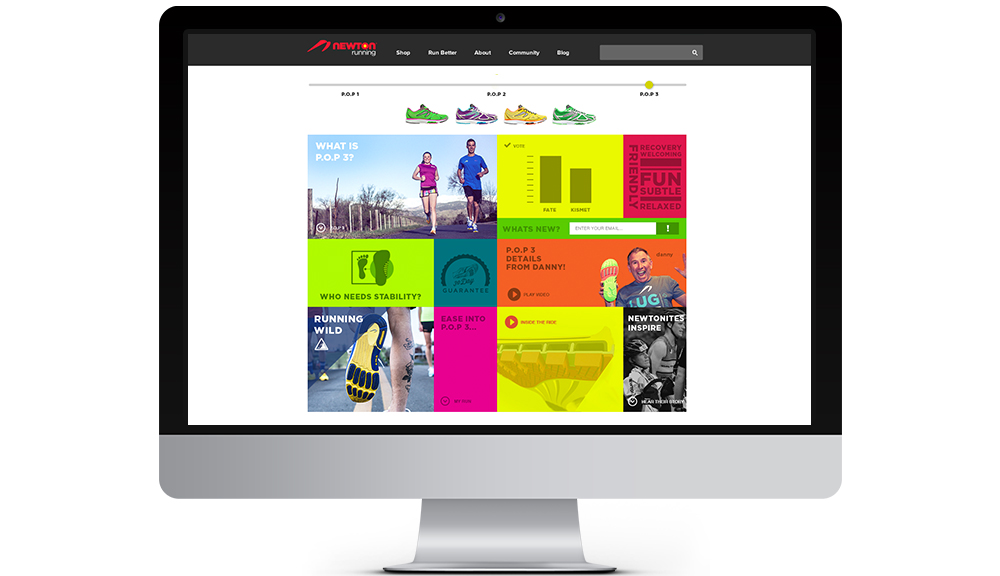 RUN DREAM BOSTON
social campaign
Qualifying for the Boston Marathon is a dream for many runners and a dream come true for the dedicated few. In efforts to promote Newton Running's presence at the most prestigious marathon in the world, Newton launched a social campaign called #RunDreamBoston. Through Instagram Newton encouraged fans to submit their training moments and be judged by peers. The photo with the most votes received a year supply of Newton Running shoes.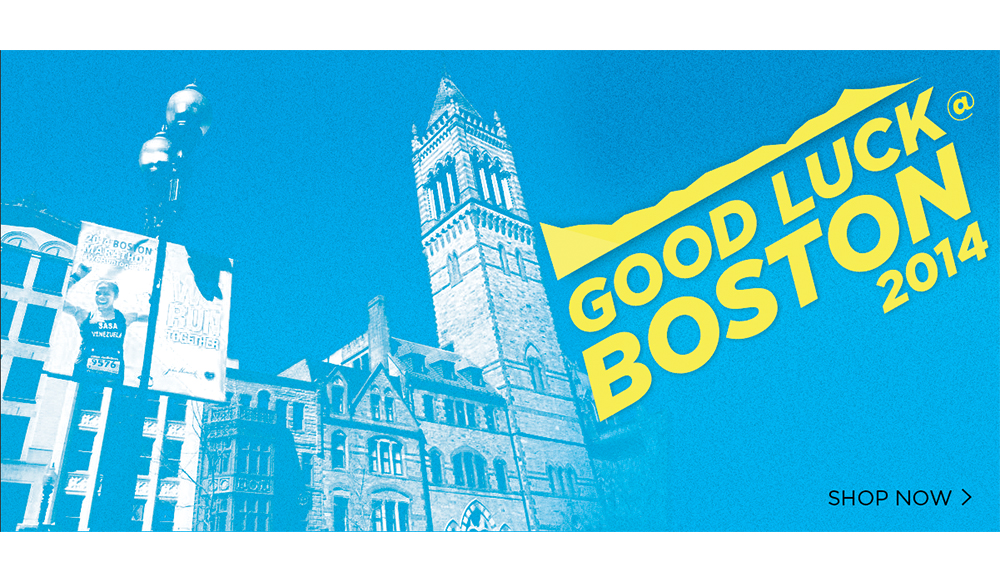 JELLO
Social Campaign
Jello teamed up with the movie Monsters Inc. to create an interactive Facebook app . Through the app 'Scared Jiggly' users can test their scare level by screaming into their microphone and getting the Jello mold to jiggle. The 'Monster Match' app users can scream into their microphone and watch recipes slide by, depending on their scream volume they are matched with an equally scary Jello recipe.
RACE TO 2014
SOCIAL CAMPAIGN
In 2014 Newton Running launched a brand new technology platform for their shoe line. In order to gain momentum behind the launch we created 'Race to 2014' a social campaign that allowed users to enter a social race in order to receive the very first 2014 shoe. By uploading your running photos to the app you receive a post to share with friends. The users with the most shares and re-shares become leaders in the race to receiving the first 2014 shoe.
THE GLOBAL TANK
Interactive Campaign
PETA challenged the One Show - Young Ones Competition by creating an interactive campaign to gain awareness for our rapidly declining fish population. Through the Global Tank users can donate a fish and help secure the future of our world ocean. Through our interactive website and billboards users can donate a fish, see it live in the tank, and create schools of fish with friends on Facebook.
EMAIL CAMPAIGNS
You can look at it as a simple email or a creative piece of work that drives revenue.
DIGITAL CATALOG
In-HOUSE MARKETING ASSETS
By eliminating the industry standard paper catalogs Newton created an interactive digital catalog for 2015 product.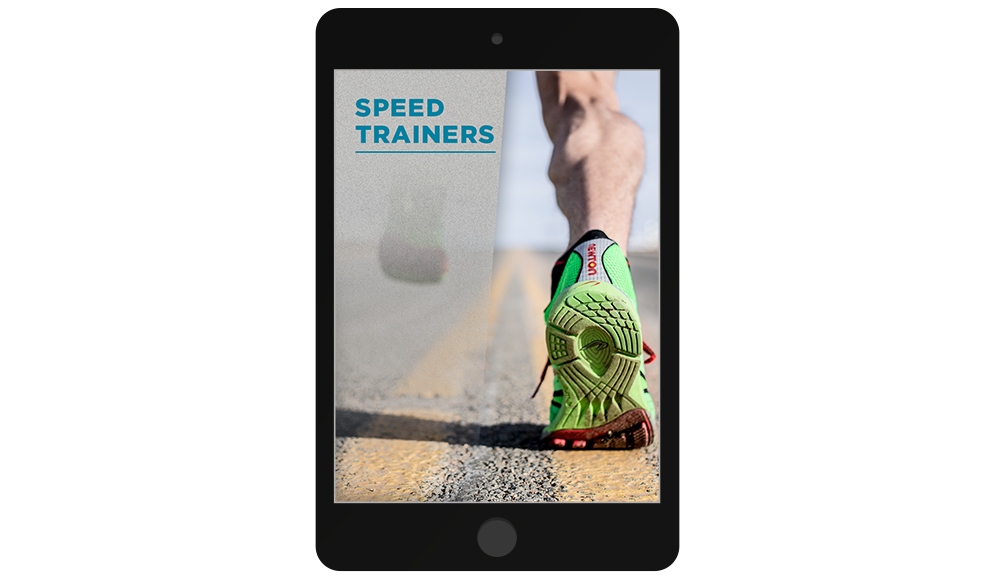 THE RIDE-IN THEATER
EXPERIENTIAL DESIGN
Lead Art Director / Responsible for event layout, structural design, style, and overall look.
Dynacraft a children's bike company wanted to promote their brand as a leader in the industry. In collaboration with MASH STUDIOS we transformed a traditional drive in theater and reinvented it to give kids the front seat.
ART DIRECTED PHOTO-SHOOTS
Lead Art Director / Responsible for layouts, concepts, styles, and locations.
NISSAN LEAF
Print Campaign/Illustration
BING
Bing It On / Bing VS Google Campaign & Logos
#5MILESHADOW
Social Campaign
To support prostate cancer Newton Running partnered with NO SHAVE NOVEMBER to create the #5MileShadow campaign. For every image you use the #5MileShadow Newton Running donates $1 to the foundation. Users could submit their photos through Instagram, Facebook, and Twitter with all photos displayed on the Newton Running website.
ROBOTS
ROBOTS JUST BECAUSE